BLUEROCK Model 4Z1 Concrete Core Drill & 1"-4" Bit Set - PACKAGE DEAL
SKU:

4Z1 + 1"-4" Wet Set

UPC:

702874145879

Availability:

IN STOCK USA! Ships out the same day if ordered by 1PM PST M-F

Weight:

44.00 LBS

Shipping:

FREE USA Shipping
BLUEROCK ® TOOLS Model 4Z1 DUAL SPEED CORE DRILL
HIGH OUTPUT CONCRETE CORING DRILL
PACKAGE DEAL COMES WITH: 1 ", 2", 3", & 4" DIAMOND WET CORE BITS
We also have the following bits for sale: 1.25", 1.5", 1.75", 2.5", 3.5", 4.5", 5", 6", 7", 8", 9", 10", 11" & 12"
Specifications:
Max Drilling Diameter: 4"




Rated Voltage: 110V




Rated Frequency: 50-60Hz




Rated Input Power: 1500W




Dual Speed: 2100rpm/950rpm




Arbor size is 1 1/4" 7UNC
Structure and Features:
Two-gear rotary speed is designed for drilling different size holes. The drill is fitted with a safety clutch
Top gear is for smaller drill bits 1"-2"
Bottom gear is for larger drill bits 2"-4"
This unit is designed to be an easy portable type drill for easy hand drilling

New improved

water hose assembly with metal fittings and hardware

for "wet" drilling

Comes with a durable carrying case

Level on side of the drill for precision drilling

Automatic hold down switch for comfort

This is a heavy duty drill with high output f

or concrete, asphalt and masonry drilling. Reinforced concrete with rebar
Wet Type Concrete 4 Piece Core Bit Set Included:
Outside Bit Diameter: 1", 2", 3", 4"

Overall Length: 17" Approximate

Inside Barrel Depth: 14.5" Approximate


Thread Type: Industry Standard 1 1/4" (Directly fits our BLUEROCK Z1 Core Drills)
If you have any questions, please feel free to contact us. Thanks for the interest.
FOR SHIPPING OUTSIDE OF CONTINENTAL UNITED STATES PLEASE CONTACT FOR SHIPPING QUOTATION, IF NOT OTHERWISE SPECIFIED IN ITEM DESCRIPTION.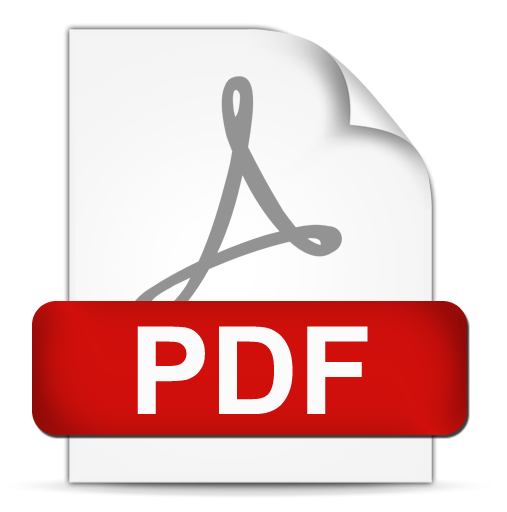 4" Z1 Core Drill Operational Manual
This setup works amazing!!!! Great product

The drill with 4 bits. This setup works amazing!!!! Great product

A Truly Fine Tool At An Extraordinary Price - Tighten The Hose Screws Before You Start!

In the process of building our retirement home we have made so many purchases that I have not had time to write reviews for every item we've acquired. This coring drill is such an exceptional machine that I had to take a few minutes to share a few thoughts. First, we purchased this drill as a one time use machine. Since its cost and the cost of the bit were less than the cost of renting a machine and bit, we purchased rather than rented. For the price, I expected something that would do the job and then be somewhat worn out. How pleasantly surprised we were to receive a smooth, quiet, and powerful machine that performed really well. With little more than moderate pressure and a little patience, (10 minutes or so each), we had three 3 inch holes in 6" cured, fiber reinforced concrete with imbedded rebar. I have to think this drill would make the cut for industrial use. One niggling little thing - as others have reported, we too got a shower from the water hose. While the knob for the side grip handle had to have been tightened by King Kong, the screws holding the hose to its fittings were little more than hand tightened. We'll take half the blame for the shower because we had fair warning, but the people on the assembly line should really pay closer attention to this detail. It would take so little effort to avoid creating an unnecessary and annoying distraction from what is otherwise a really fine package. We took less than a minute to tighten the screws and all was well. We'd buy this drill again.

Powerful and made easy work of drilling with a 4" coring diamond bit. Keep it straight and level because if it gets stuck its not fun then. Fit perfect around a 3" pvc pipe with just enough wiggle room for a coupling.

Good Price for the Product

This seems to be a good drill and bits for our intended use. If we were using every day maybe would have gone with a more expensive name brand.

Unbelievable value!! This drill paid for itself the very first time. Why bother buying a Hilti? This thing is great!! Plenty of power. If the drill is starting to bind, the tool gives plenty of audible feedback to straighten out or back off. 10+ cores with the 3" bit with no signs of slowing down yet, just scuffing off the paint. Only thing I'd say could be improved is the water feed hose, valve and hose fitting but its good enough. The drill and bits are AWESOME! This is the best value for a core drill you will find out there. Buy it.

BLUEROCK MODEL 4Z1 CONCRETE CORE DRILL & 1"-4" BIT SET

Used the 4Z1 with a 4" core bit to go through a block wall (Kitchen ventilation)....perfect results. Did not use the water hose due to possible contamination of ceiling and instead used strong vacuum around driller with excellent evacuation. My friends are totally impressed. Thanks Bluerock.

Drill is working great. I haven't tried wet drilling yet but dry drilling is going very well. I would recommend

GREAT TOOL FOR VERY TOUGH JOBS

We used this wet core drill to drill 15 holes through 24' of stone to run line sets for ductless split ac systems. Very time consuming but used low speed and plenty of water. The installers were impressed.
Great drill for the price. I'm planning on buying at least one more.