BLUEROCK Model WS-212 Motorized Copper Wire Stripping Machine
SKU:

WS-212

UPC:

702874147330

Availability:

IN STOCK USA! Usually Ships Within 24hrs.

Weight:

0.00 LBS

Shipping:

FREE USA Shipping
BLUEROCK Model WS-212 Motorized Copper Wire Stripping Machine
NOW WITH HIGH QUALITY UL RATED MOTOR STARTER w/ OVERLOAD PROTECTION
Your time is money! Do not waste time stripping with a single blade. Multiple size cutting channels with multiple blades means you no longer have to adjust your machine for every different size and type of wire!
Features:
9 cutting channels, cut different wire types and sizes without constant adjustment (including Romex®)


2 cut and 2 feed rollers pull wire in automatically and cut thicker wires on both top and bottom in a single pass

Spring suspension allow for wire imperfections and consistent cutting pressure

2-Horsepower 120V AC motor (no DC transformers or rectifiers)

Heavy duty 205lbs industrial grade steel machine ships in a wood and metal crate

Free Fedex shipping to most of the USA lower 48 states (see below for full details)
Specifications:
Wire Range: 22 AWG - 1000 MCM, .057" to 1.5" OD, 1.44mm - 38mm

2HP Motor: 120V, 60Hz, 1.5Kw, single phase, standard Type-B plug (3-prong grounded)

Self adjusting spring suspension allows cut and feed rollers to adjust to your wire size

Combined Gear and Chain Driven Function

Cutting Speed: Approximately 75ft per minute

Strips Certain ROMEX® Brand Cable or other NM Cables

High Quality UL Rated Motor Starter with Overload Protection

Base Dimensions: 23.5" x 14.5"
Anyone that has used a standard wire stripper knows that it takes a lot of time and man power to adjust the blade up and down and up and down. This machine saves you that time. There are 2 sets of cutter/rollers. It's made to cut the tops and bottoms of larger wires and the bottoms only on smaller wire. The spring loaded mechanism on the top allows you to adjust the tension of the cutters depending on what wire or jacket size you are cutting- this prolongs the blade life. You can cut two wires at once if you want. It's rated to cut up to 1-1/2". This gives the user the ability to strip a large variety of wires sizes and types with a single machine. Strips both copper and aluminum solid and stranded, single and multi-conductor wires.
PACKING DETAILS: Shipping Weight: 220lb
CARTON SIZE: 27" x 18" x 27"
Machine Dimensions: 23.5" x 14.5" x 21" Tall
This is an industrial grade heavy duty wire stripping machine.
Give us a call if you have any questions about our machine at 206-604-8363
Shipping by Fedex Freight is FREE within USA Lower 48 States:
YOU MUST SELECT YOUR CORRECT DELIVERY ADDRESS TYPE so we can get the right truck that your location requires.

Freight Hub Local Pick-up: If selected, we will ship to your nearest hub based on your delivery address zip code. CLICK HERE TO SEARCH YOUR NEAREST FEDEX HUB:

https://www.fedexfreight.fedex.com/locations.jsp

Fedex will call you as soon as your item is ready at the hub and they will help you load your crate into the back of your truck, van, suv.

Residential Address: Customer must be physically present to sign and receive shipment during normal weekday delivery hours. For most residential customers, the "Pick-up at nearest local Fedex Freght Hub" option is most convenient.

Alaska & Hawaii, Puerto Rico, Etc. Please contact us with your shipping address for a quote

Shipping to Metropolitan Zip Code:

New York 100xx-119xx , MA 025xx-026xx, DC 200xx-205xx :

+$150
CANADIAN CUSTOMERS: Fedex Freight shipping rate estimate is calculated during check-out. Shipping to a commercial address with a forklift in Canada should be approximately $75, but contact us for a quote as more remote destinations will probably be higher. Shipments to Canada will need a customs broker. If you do not have a broker, we can handle the brokerage, duties and taxes for $185. Contact us for more details.
ROMEX® is a registered trademark of Southwire Company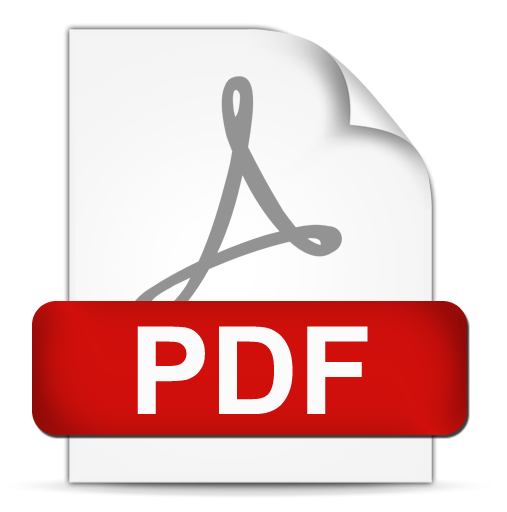 This machine is an absolute beast! You will not be disappointed!

I purchased this unit two days ago. We've had a stripper unit for several years from a different manufacturer, so had a sense of how this should perform. Blew my operator away! Clean cuts. No shards, so no copper spears to poke your hands. Once the size was set we really could run different size wire through different holes without adjustment. Worked great! The best part was we're able to run 750 wire that had more of a rubberized jacket rather than the plastic. Worked perfectly.. We are very pleased with this tool.

Awesome Machine. Paid for itself many times over.

Great Product

Great machine for the money. It has stripped everything I have put through it. You do need to adjust the blades before using it. Mine were not centered. real east to do though.

This is the best wire stripping machine on the market. It works just like in the videos, I'm so happy i have made my money back already. the thing i love about the most is the ease of how the machine strips the wires, almost no labor is required. Thanks blue rock, money well spent.

OK this wire stripper works fantastic with any hard wire like Romex or any thick wire like that.
Be in mind that you really need to keep your wire flat which is almost impossible when you are in the scrap industry. So you might have to do it 2 or 3 times to cut through.
Now when it comes to extension cord wire. I feel this machine is not for you. You're better off buying a wire chopper that will totally break up the wire and separated. It does cost a lot more but I feel in the long run it would be worth it.

This machine is amazing, plenty of power and easy to use, makes stripping wire easy.

Wire stripper works very well. We only had it a couple of months but does the job with no problems. Took a few times to get the settings right but that was understandable. Very happy so far with the machine.